We Work Hand in Hand With You at Every Stage
We believe strongly in a comprehensive team approach to organisation representation.
We help your organisation drive growth, innovation and leadership. We also help by becoming the guardian of your public persona by providing all facets of your organisation's management.
We are a results-driven organisation that understands how associations work and more importantly, how to work within an organisation to achieve your objectives.
engagement & collaboration
We work closely with your Board and members to understand your goals and ensure that there is effective and ongoing stakeholder engagement and feedback.
COMMERCIAL
We bring our knowledge and experience from personal and commercial experiences and sectors to ensure that the commercial and your mission's balance is maintained for the best outcomes.
strategy
The Board's core responsibility is strategy. We ensure that you find the time to focus on this while drawing on our collective experience to provide input.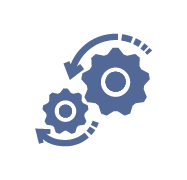 execution
Using our expertise, we help ensure the successful advocacy, management and execution of a strategic plan optimising the resources you dedicate and to ensure maximum impact and success.
management
Our years of experience in various organisations and functions make this our key strength, bringing out a nuanced and informed approach to how you operate.
reporting
We provide comprehensive regular reporting including financial reports, website traffic and analytics, and social media responses and insights alongside special reports.
Let's Talk About How We Help
Contact us today to talk about how we can help manage your association: